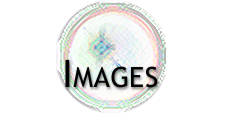 Just the right moment in time is what the photographer seeks, that precise glimpse that captures and conveys the essence of an instant, a place, an individual personality. Moving images, in many senses, are more forgiving. There is more latitude in how the story unfolds...and one has more tools to tell the story.
Photography
---

I've been taking pictures since I got my first Brownie Instamatic at the age of 8. Often I take along a camera or two (these days it's my Nikons or the new Sony digital!) when I'm doing interviews for a magazine piece and quite a few of the resulting photographs have illustrated my articles in publications like Museum News and the Finger Lakes Wine Gazette. For awhile I was even the official photographer for the city of Falls Church, Virginia.



To see samples of my work, go to the Photography page.


You'll also find my photographs throughout this website: take a look at Gleanings from Treleaven, the video on suburban geese, the feature on Seafaring Traditions, and Kindermusik.)


Video Work
---

About five years ago I started shooting video: I got involved in a project on music and the horn that, sadly, stalled on the editing-room floor for lack of time, focus, and technical expertise. (I learned a good deal about shooting and sound-recording in the field.)

Since then, I've interned with Cornell Media Productions as a production assistant for four projects [described below] and I'm currently trying to find funding for a full-length documentary project about my great-grandmother, Emma Linton Hill: one of the first women physicians in this country, she practiced in a small town in Kansas from 1895-1943.

[Click on projects below to find more information about each one.]


American Medical Women's Association (AMWA)

Promotional video (6:30) designed to attract female medical students to become involved in the activities of the American Medical Women's Association, an organization that is focused on "empowering women to lead in improving health for all, within a model that reflects the unique perspective of women." Features introductory segment on my great-grandmother, Emma Linton Hill, one of the organization's founding members. I wrote, shot, edited, and produced this video, with assistance on nonlinear editing on the Media 100.
Suburban Goose Management: Searching for Balance
Cornell Educational Television Center, Media and Technology Services

The number of Canada geese thriving in suburban areas has increased dramatically in recent years, creating a serious problem. But how many geese is too many? What are the most effective population control methods? Suburban Goose Management (28.30) offers a critical look at current techniques from hunting and habitat management to the use of border collies.
I served as production assistant--and documented several location shoots (check out producer Gary Ingraham trying to direct the "talent").
Communicating With Your Health Care Provider
Cornell Educational Television Center, Media and Technology Services

Short video designed for kiosk display in doctor's office with high percentage of Medicaid patients. As production assistant, I was involved in every aspect of production, beginning with focus groups and scriptwriting and including final edits.
(Two completely different versions: English 9:40/Spanish 8:50)
Cornell Extension Services Promotional Video
Cornell Educational Television Center, Media and Technology Services

I produced this 1.30 promo piece under the guidance of Gary Ingraham, dealing with the client, scripting, procuring talent, arranging location shoots, directing photography and final edit, selecting music and additional stock footage, and doing the voice-over narration. It accompanies the Communicating With Your Health Care Provider tapes described above, which are displayed on a kiosk installation in constant rotation with other Cornell Extension Services videos.
New England Sports Network
(Three-ad series aired during Ithaca College football playoffs, 1993)

Each 60-second spot features a different "selling point" (though all refer to sports programs, obviously!) As project manager, I worked with communications professor Gordon Webb, the on-campus production unit, and an outside production house to produce these ads.
Wrote scripts, selected visuals, and supervised preliminary edit as well as final edit on choreographed intro.
The Magic of Music: Morris Secon and the Horn
(work-in-progress; as yet unedited)

My introduction to videomaking--in 1994, I set out to make a two-hour video about this marvelous musician who has played his horn all over the world and even now, in his late 70s, does master classes and special programs.
©TLC Productions 1999. All rights reserved.
Unauthorized use or reposting of photos or graphics prohibited.